Lamb Development Corp. (LDC) was founded in 2001 by Toronto's top condominium broker Brad J. Lamb to directly participate in the development of stylish, urban condominium projects. At that time, with over 13 years of experience in consulting, marketing, and the selling of more than 100 of Toronto's most innovative and exciting projects, Mr. Lamb wanted to bring something different to the development world. Since then, he has done just that; developing over 12 completed projects, along with 4 projects under construction. An additional 8 projects incorporating 2,000 units are in development. Lamb Development Corp. has become one of the country's busiest development companies, with each project pioneering up-and-coming locations and delivering a stylish, urban solution to each property. Completed projects in Toronto are some of the hippest, most contemporary buildings in the city. They include gläs, Parc, Worklofts, Flatiron Lofts, The King East and Theatre Park.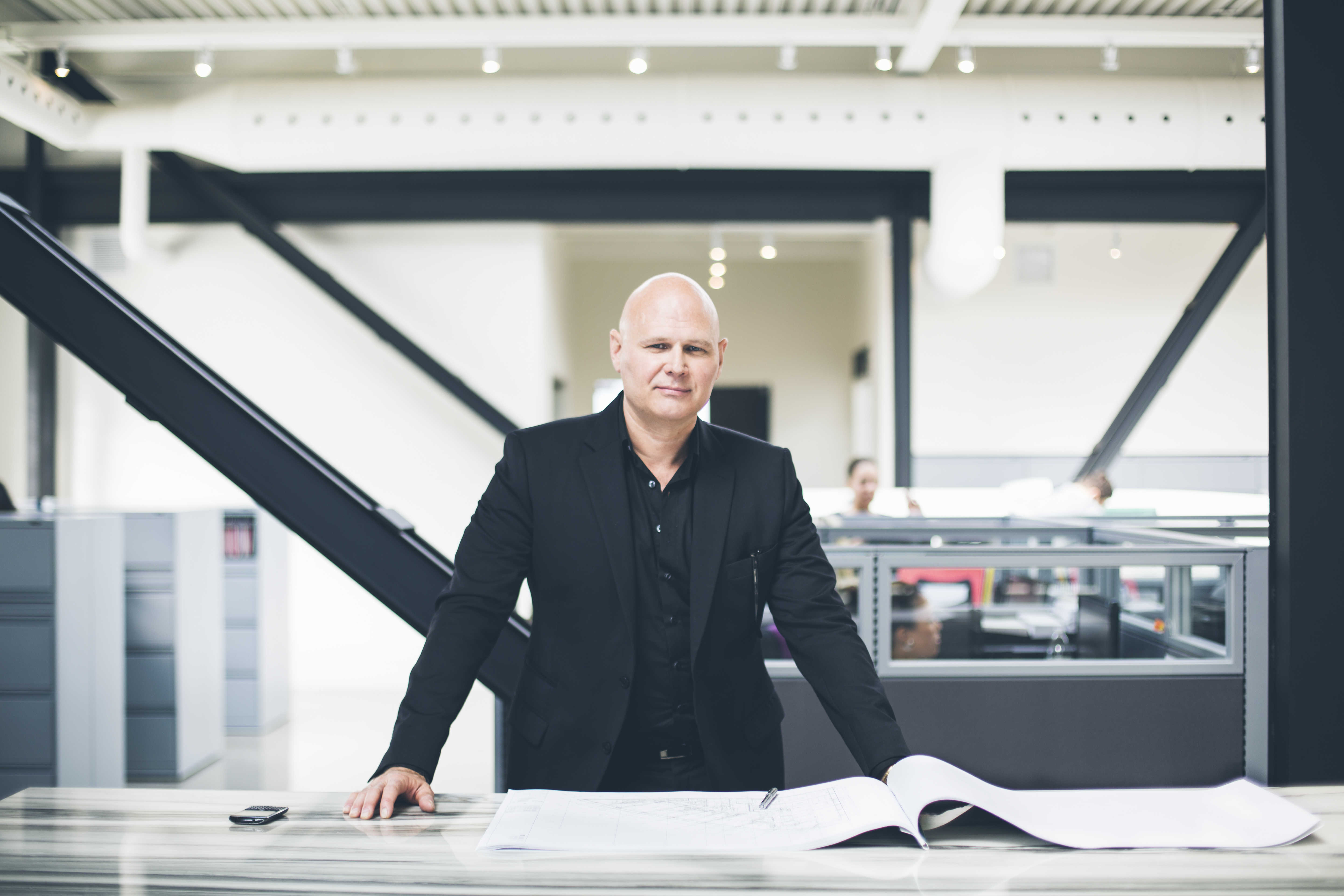 Newly completed Theatre Park is Lamb's $130 Million grand 47-storey iconic tower sprouting from the historic Theatre District of Toronto's King Street West. The development features a 5200SF floor plate and once in a lifetime panoramic views from all sides and all floors. Anchored by a forecourt park complete with water feature, this sculptural art park will likely become the "go to" meeting place for the symphony and theatre patrons as well as an urban respite from the pace of city life. Worklofts and Flatiron Lofts are the city's first residential loft style development to include some true work- studio commercial condominiums in the development. Both Flatiron Lofts and Worklofts are located in Toronto's newly blossoming East-end. Both developments are delivering over 35,000SF of prime retail and commercial space that will help kick- start the commercialization of Carlaw Avenue. An important aspect of Lamb Development Corp's business plan is to help stimulate fallow urban areas. With over 260 units built, Worklofts and Flatiron Lofts are helping to rejuvenate Queen Street, east of the DVP and redefine an area in transition.
A 103 unit project, Parc, is an architectural gem located on a quiet inner city park, called 'Stanley Park.' 'Stanley Park' anchors the outdoor social scene of the King West – Niagara neighbourhood and is one of the best kept secrets in the city. Parc's front door opens to the green grass of the park, something that is truly rare in any North American city.
The King East at King Street East and Parliament is a 215 unit high-rise anchoring the last original intersection of the old town of York (Toronto). Like all Lamb Development Corp. developments, it is architecturally spectacular, and provides a modern and unique marker to the end of the old city. The building offers an innovative 2-level mezzanine style retail space of 14,000SF that is a hit on Toronto's Furniture Row.
Gotham, a modern statuesque residence rising 17- stories high into Ottawa's skyline lives up to it's iconic name by combining large sheets of glass, solid steel and bold charcoal brick. The building is one of the most breathtaking modern residences in Ontario when fully complete by June 2015.
King Charlotte, at King and Spadina, is a modern 33-storey tower which will be completed by Fall 2015. The Brant Park in Toronto's booming Restaurant District is expected to be completed by late 2015. 6th and Tenth is a 31-story development in Calgary and broke ground in the Fall of 2014.
By collaborating with two of Toronto's best modernist architectural firms, Core Architects and architects Alliance (aA), Lamb Development Corp. is providing architectural statements that will stand the test of time. Brad J. Lamb has long associated all of his developments, and those of his clients, with the most current and relevant interior designers available. The Lamb Standard is the company philosophy of providing what would be expensive upgrades elsewhere as standard finishes at all LDC developments has been nothing short of revolutionary. Lamb Development Corp's goal is to bring excellent condominium design with spectacular clean modern architecture allowing both the building residents and the residents of the city to mutually benefit from an invigorating and thoughtful experience.
Lamb Development Corp. has 8 projects in development or on the drawing board. East Fifty Five is located in the heart of Toronto's Lower East Side and adheres to Lamb Development Corporation's strict policy of beauty and excellence in architecture and design. It opened to one of the most successful launches in the city and was over 55% sold out within the first week. Tall, dark and lean – James is Lamb Development Corp's latest project being proposed at Richmond and Spadina. The Harlowe is located at Bathurst and Richmond St. W. in Toronto. Bronson is a new development in Centretown Ottawa. The Orchard is a planned two-phase development in Calgary which will incorporate the innovative idea of a live and working apple orchard situated between the two phases of the development. North, and Jasper House are both in the development phase and located in Edmonton. These 8 projects represent an additional 2,000 units. Out of country developments include the 500 acre resort at El Cabo Rojo on the south-west coast of the Dominican Republic and the Zen Villas in Roatan, Honduras. All projects are guaranteed to break the mould and excite the soul.